Where'd You Go, Bernadette
Tomatometer & Audience Score
46%
74%
Studio:
© 2019 Annapurna Pictures, LLC. All rights reserved.
Rating:
PG13
- Some material may be inappropriate for children under 13.
Trailer of Where'd You Go, Bernadette (2019) .
Summary:
Based on the runaway bestseller, Where'd You Go, Bernadette is an inspiring comedy about Bernadette Fox (Academy Award winner Cate Blanchett), a loving mom who becomes compelled to reconnect with her creative passions after years of sacrificing herself for her family. Bernadette's leap of faith takes her on an epic adventure that jump-starts her life and leads to her triumphant rediscovery.
Some photos of Where'd You Go, Bernadette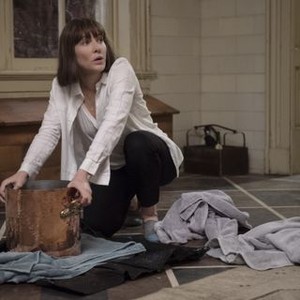 While standard HD has 1920x1080 pixels, 4k Ultra HD has a minimum of 3840x2160 pixels. 4K Ultra HD is available on your favorite devices and TVs including Roku, LG, and Samsung.
Reiviews for Where'd You Go, Bernadette (2019)
Jordan Ruimy
World of Reel
Blanchett's nervous, neurotic and irritated-filled performance keeps things watchable and, dare I say it, even mildly transporting. t
Where'd You Go, Bernadette? is several films in one, all of which are slightly interesting, but none of which reach a satisfying conclusion.
Tim Brayton
Alternate Ending
A bottom-tier effort for a filmmaker capable of far subtler character pieces than this even daydreams of being.
David Edelstein
New York Magazine/Vulture
[Linklater] can't find a suitable form for Maria Semple's patchwork best seller...
Notably, this is the first Linklater movie to feature a solo female lead, and Bernadette instantly emerges as one of the most vibrant and complex characters in the director's filmography.
Josephine Livingstone
The New Republic
The script is an insult to the principle of adaptation: All that is good in the plot has been excised in favor of the shortest route to a happy ending.
Julia Swift
My Champlain Valley
In Richard Linklater's latest film Cate Blanchett gives one of the most honest and vulnerable portrayals of motherhood recently seen on screen. It's funny, crazy, emotional -- but finally and most importantly, inspiring.
Thelma Adams
AARP Movies for Grownups
Bernadette is a vibrant creative spirit, and Blanchett blithely gives the character her all.
As Bernadette, Cate Blanchett is forced to do the work that Linklater doesn't devote to developing the story or characters.
In the end, it is clear Richard Linklater, the writer-director, is far more interested in Bernadette as creator than Bernadette as character.
Where'd You Go, Bernadette feels like it could have been a great film; the final result is not that, but it's at least a distinctive mess.
As troublesome and overstuffed as Blanchett's performance might be, it's also one of the few interesting things going on in this troublesome and overstuffed misfire of a book adaptation.
More Like This