John Wick: Chapter 3 - Parabellum
Tomatometer & Audience Score
90%
87%
Studio:
TM & © 2019 Summit Entertainment, LLC. All Rights Reserved.
Rating:
R
- Contains some adult material.
Trailer of John Wick: Chapter 3 - Parabellum (2019) .
Summary:
In this third installment of the adrenaline-fueled action franchise, super-assassin John Wick (Keanu Reeves) returns with a $14 million price tag on his head and an army of bounty-hunting killers on his trail. After killing a member of the shadowy international assassin's guild, the High Table, John Wick is excommunicado, but the world's most ruthless hit men and women await his every turn.
Some photos of John Wick: Chapter 3 - Parabellum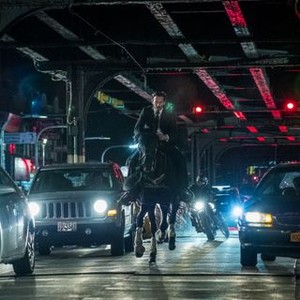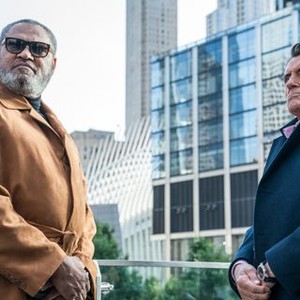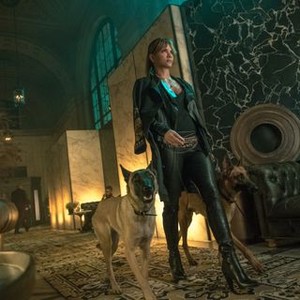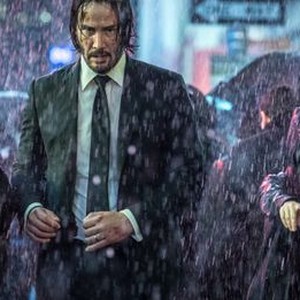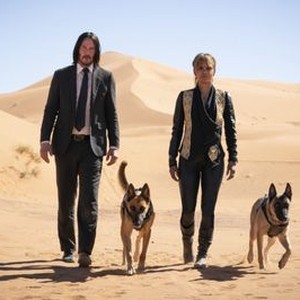 While standard HD has 1920x1080 pixels, 4k Ultra HD has a minimum of 3840x2160 pixels. 4K Ultra HD is available on your favorite devices and TVs including Roku, LG, and Samsung.
Reiviews for John Wick: Chapter 3 - Parabellum (2019)
Matthew Lickona
San Diego Reader
It's rather like when Bond films went from Sean Connery to Roger Moore. Plenty of people will find this copacetic. A few will grouse about what's been lost: a touch of the real amid the merely fantastic.
Choreography is all that's on offer here. The increasingly convoluted fight scenes turn into lifeless spectacle in this ugly franchise.
While "John Wick: Chapter 3 - Parabellum" is an easy movie to recommend, it must be added that it's a hard movie to love.
Reeves and Dacascos's brutal, climactic sparring session definitely leaves us wanting more, not to mention wondering about a potential Oscars sound editing category for shattering glass.
Karl Delossantos
Smash Cut Reviews
Director Chad Stahelski knows how to stage action, in this movie, he learns how to capture it.
Chauncey K. Robinson
The Twisted Girl Next Door
The film delivers on the non-stop fantastical action, but lags when trying to build the assassin universe beyond John Wick. This leads to an overinflated cast of characters.
Vincent Schilling
Indian Country Today
John Wick 3: Parabellum - Was more like, 'shoot everyone in the cerebellum' An awesome movie with a just as awesome budget for the number of bullets used. Loved the dog too.
Ian Thomas Malone
Ian Thomas Malone
Parabellum ups the ante in a good way, an action-packed adventure bolstered by Reeves' dedication to his craft.
The choreography and the black-transparent look of that section of the film gave it a jolt and, for a while, a reason to exist. The rest lacked anything as involving, despite the aggressive, nonstop complication of every second of the film.
Nicolás Delgadillo
Cultured Vultures
It doesn't connect much on an emotional level, but the third chapter in the John Wick series is still violent action filmmaking at its finest.
[I]t's a fun, entertaining romp that knows it's ridiculous from the moment that Wick takes out a towering 7-footer (the Philadelphia 76ers' Boban Marjanović) by beating him to death in a library with a book.
Superior exercises in action-movie formalism, the John Wick movies evoke everything from Fritz Lang's silent thrillers to Gene Kelly's musicals...
More Like This