Tomatometer & Audience Score
17%
52%
Studio:
© 2019 HB Productions, Inc. All Rights Reserved. Artwork & Supplementary Materials © 2019 Summit Entertainment, LLC. All Rights Reserved.
Rating:
R
- Contains some adult material.
Trailer of Hellboy (2019) .
Summary:
Hellboy is back, and he's on fire. From the pages of Mike Mignola's seminal work, this action packed story sees the legendary half- demon superhero (David Harbour) called to the English countryside to battle a trio of rampaging giants. There he discovers The Blood Queen, Nimue (Milla Jovovich), a resurrected ancient sorceress thirsting to avenge a past betrayal. Suddenly caught in a clash between the supernatural and the human, Hellboy is now hell-bent on stopping Nimue without triggering the end of the world.
Some photos of Hellboy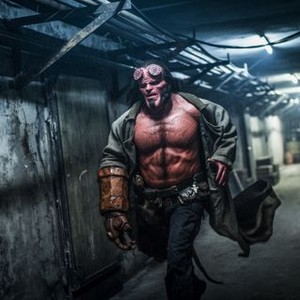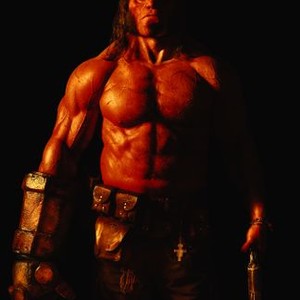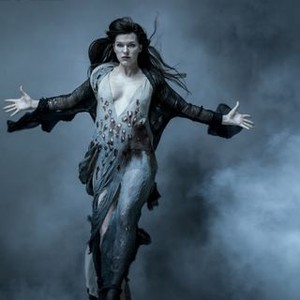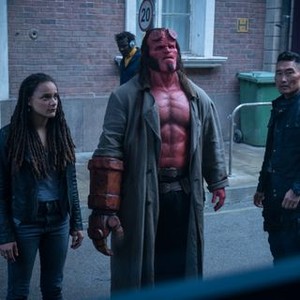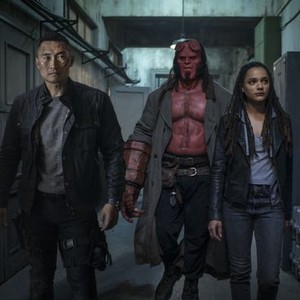 While standard HD has 1920x1080 pixels, 4k Ultra HD has a minimum of 3840x2160 pixels. 4K Ultra HD is available on your favorite devices and TVs including Roku, LG, and Samsung.
Reiviews for Hellboy (2019)
Chris Sawin
God Hates Geeks
The performances are flat, the music is this weird blend of copyrighted songs and generic rock music, and the story is written in a way that prioritizes lengthy redundant talking over providing something amusing for its audience. Hellboy is just boring.
Katie Walsh
Tribune News Service
This all hurtles at a relentless, unforgiving pace, glued together with many, many crunchy guitar licks. You don't so much as watch this movie as submit to being pummeled by it.
Alan French
We Bought a Blog
The pacing is far too quick, yet the movie's runtime comes in over two hours. Hellboy overcomplicates a fairly straightforward story in the process.
Sean Chandler
Sean Chandler Talks About
If you like gory action shlock, you should give it a try!
An R-rated slog that's heavy on bad attitude and creative dismemberments, and completely missing the humane core of Mignola's original story.
Chandler Levack
Globe and Mail
Watching Hellboy is my new personal idea of hell.
Matthew Norman
London Evening Standard
If it was my call, I'd write nothing about the movie and leave this space blank for readers' notes.
Joe Morgenstern
Wall Street Journal
No one needed another Hellboy, let alone a wretched contraption whose single-word title suggests that it's an original, rather than the cynical enterprise it proves to be.
Dominic Griffin
Spectrum Culture
It's a depressing testament to the superhero economy that there's already a reboot of the Hellboy, franchise.
Adam Barnhardt
ComicBook.com
For all of its shortcomings -- like weak script and editing -- Hellboy manages to provide a fun experience full of bizarre fights and action that you won't get anywhere else. In a world of comic-book content, it stands out, for better or worse.
Ryan Syrek
The Reader (Omaha, NE)
Hellboy is a messy, awkwardly vulgar, macabre adventure that can't decide how campy to be, which is ultimately far more entertaining than many self-assured, boring blockbusters.
It ends up simply being a franchise reboot damned to be restaged as its own bloody hell. Some things are better left dead.
More Like This