Tomatometer & Audience Score
94%
91%
Genre:
Action, Superhero, Sci-Fi,
Rating:
PG13
- Some material may be inappropriate for children under 13.
Trailer of Avengers: Endgame (2019) .
Summary:
The fourth installment in the Avengers saga is the culmination of 22 interconnected Marvel films and the climax of an epic journey. The world's greatest heroes will finally understand just how fragile our reality is—and the sacrifices that must be made to uphold it—in a story of friendship, teamwork and setting aside differences to overcome an impossible obstacle.
Some photos of Avengers: Endgame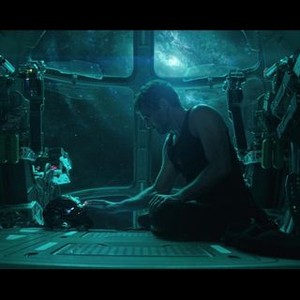 While standard HD has 1920x1080 pixels, 4k Ultra HD has a minimum of 3840x2160 pixels. 4K Ultra HD is available on your favorite devices and TVs including Roku, LG, and Samsung.
Reiviews for Avengers: Endgame (2019)
Matthew Lickona
San Diego Reader
The MCU will go on and on, but this chapter - and the American pragmatism vs. American ideals bromance that drove it - have well and truly come to their "Excelsior! Nuff said!" moment.
Dana Sloane
Mediaversity Reviews
Endgame fails its female characters by devaluing them and forgets its characters of color entirely.
Josh Wilding
ComicBookMovie.com
Avengers: Endgame is a masterpiece which not only delivers on every expectation you had but exceeds ones you didn't even think about. This isn't just a movie, it's an experience.
Endgame consists almost entirely of the downtime scenes that were always secretly everyone's favorite parts of these movies anyway.
Vincent Schilling
Indian Country Today
Avengers: Endgame is REAL great ... with an emphasis on real. Would have been my first 10 rated review ... but they killed my favorite heroes. 'Cheeseburgers...'
What you will be getting when you walk into an inevitably overstuffed movie theater is something singular that reflects our age in a way that none of the MCU films that preceded it have-indeed, very few Hollywood spectacles ever have.
What's missing from "Endgame" is the free play of imagination, the liberation of speculation, the meandering paths and loose ends that start in logic and lead to wonder.
Matthew Norman
London Evening Standard
The only complaint about Avengers: Endgame is that it raises the bar so high that there may well never be a superhero movie to match it.
It's overdone and bombastic. A fitting end, in other words, to a franchise cycle of insatiable commercial ambition...and thundering creative swagger.
Brian Lloyd
entertainment.ie
It does justice to an ending that's 22 movies in the making.
Karl Delossantos
Smash Cut Reviews
Avengers: Endgame is an epic, emotional, spectacle-driven farewell to the Marvel Cinematic Universe as we know it. And the fact that it is so clearly an end is part of the reason it's so successful.
Endgame is quite simply everything you need it to be, and everything I wanted it to be.
More Like This